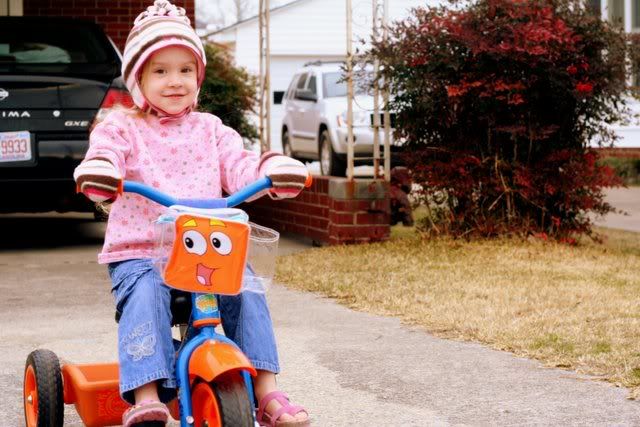 Anna
usually
dresses herself...although I tried to give her some direction today since we were planning to head outdoors:) But as we were walking out this is what she had on......jeans, long-sleeve T-shirt, sweatshirt, fleece hat and mittens and SANDALS.
Soo
fuunny
....
The reason for the sandals was so she can show her "painted toes". My Dad and one of my Uncles (they were best buddies) wore sandals ALL the time....Of course I don't think they were trying to show off their "painted toes" :)
FRIENDS..... We moved to our town and home about 3 1/2 years ago!!!! We had just our little 2-month old Anna in our arms and a new place to fit in. I'll be honest here....the people are soo nice and sweet. Our church members and neighbors are so loving.....but I really struggled to find other young moms who were able to have "playdates" and "Mommy lunches"!! I'll be the 1st to admit that I didn't leave my comfort zone often enough (and I still need to in order to reach other young mommies needing mommy friends). Over the last year or so I've been so blessed with a small group of ladies that are young mommies (and one grandma)!!!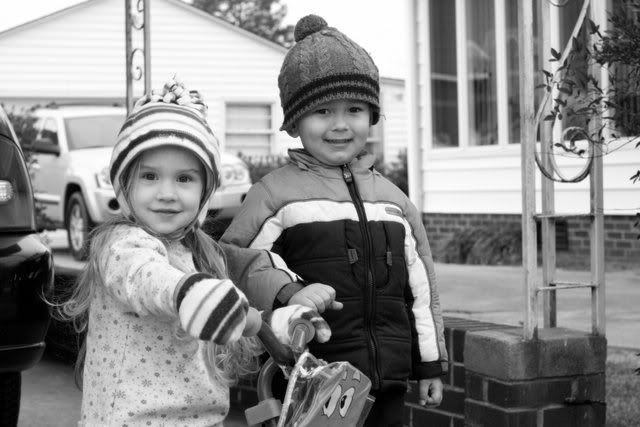 We spent the morning and lunchtime with one of our friends. And while traveling home I just felt soo thankful that we have friends........And thankful for the struggle with being content in the Lord through all seasons......WHY thankful for the struggle??? Because then blessing of the friendships have been that much sweeter! And it's even more praise and thankfulness to the Father "who wants to give all good things to His children."
And for more on our morning escapades read
Andrea's blog
. Thanks Andrea for the pics :)