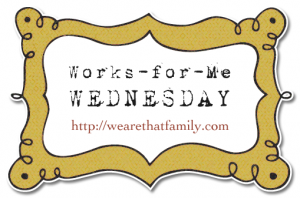 A couple have asked me about recipes and want a peek at my lesson plans...
so I'll share, just a warning though... I am a simple lady:) Nothing amazing:)
First, the Viking Bread recipe...
This is
the recipe from another blo
g
.
It's exactly the one I used from
Story of the World Activity book, vol 2
by Susan Wise Bauer. I LOVE these books, they are highly recommended by us!!!
The only change is that we ground up some of our oats, so the kids would learn that they ground up the different types of grains to make their breads.
Second, the doughnut recipe...
I have shared some baking success stories since Christmas, all have come from
Food Allergy Mama
, her book and blog:) I got the doughnut recipe from her book, but you can find it
on her blog here
:)
It's a cakey and apple-ish flavor:) WE all liked them:)
She only suggests using cinnamon sugar... but we have a former die hard Krispie Creme lover in my house, so we made our own glaze using powdered sugar, a drop or two of vanilla extract and a little bit of soymilk:)
Hmmm... that pic makes we want some more:)
Third, my lesson/weekly/daily plans...
Well this is where I get really simple :)
First off, most of our lessons come from materials that are thorough... for example, Saxon Math, the lessons are totally scripted, with lists of the materials we'll need and any preparations I need to do the night before.
I keep my plans handwritten in pencil in a teacher's planner. I like having the week at a glance. I like using pencil so I can erase, add, move around... AKA tweak as we go:)
I also like having my plans NOT on a computer... I know I'm backwards... I get soo distracted by the computer, it's just better for me not to rely on it for our lesson plans. I've also crashed one computer this year... it would have really STUNK to loose my "planner".
I use abbreviations when possible so I know what to use and so I don't have to write everything out. So some of what you see you may not understand... ask... I'll answer in the comments so everyone can see (if you care, check back to see answers to questions)!
**Let me also throw into the conversation, that this works for me, right now. Next year I want to make better use of our workboxes/files, and I have seen better planning formats that work for workboxes:) And I'll also need more room for Chris' and Lydia's activities/plans. SO I'll be on the hunt for something new.
Until then...
LOL... as I look at these, I notice that I already tweaked the plans. I found some different language arts activities for Chris and Lydia, so those ABC activities will be for next week:) And had to forgo the trip on Monday :(
GOtta love using pencil :)