We're not "trick or treator"s yet....
we usually stay pretty active during this season with visiting community fall parties, attending our church's Fall Festival and decorating cookies and carving pumpkins at home.
But I remember the days of heading out into the neighborhood with a couple of friends, trying to stay a few houses away from my parents.... just to feel the independence of being out late with friends and trying to get as much candy as possible!!
Since I'm sure there are families everywhere preparing to "trick or treat" on Monday night, I am pleased to share some Halloween Safety Tips from FedEx and SafeKids!! And they even have a few safety kits to giveaway:)
What Drivers Need to Know:


· Slow down and be especially alert in residential neighborhoods. Children are excited on Halloween and may move in unpredictable ways.

· Anticipate heavy pedestrian traffic and turn your headlights on early in the day so you can spot children from greater distances.

· Remember that costumes can limit children's visibility and they may not be able to see your vehicle.

· Reduce any distractions inside your car so you can concentrate on the road and your surroundings.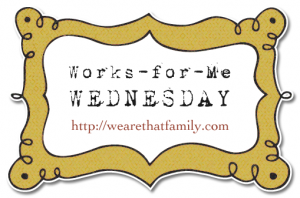 And onto the giveaway:)
FedEx and SafeKids are giving away 3 safety kits! They include a reflective trick-or-treat bag, mini aluminum flashlight with strap, battery operated blinking flasher, reflective Safe Kids zipper pull tag, reflective yellow slap bracelet, reflective pumpkin sticker, reflective orange shoe laces OR green reflector strips for shoes or costumes and a safety tip sheet for kids and drivers!!
Leave a comment about what activities you do during the fall/Halloween season and/or what your kids are dressing up like;) Please include a way to contact you and look for a winner to be contacted ASAP, so these can get to you in time;)
Giveaway ends Thursday, Oct 27 at 12:00PM
...
that's right tomorrow at noon, so you can get your prizes before Halloween night!
** I am sharing this information from FedEx and SafeKids as a public service:) I have received no compensation for this post.