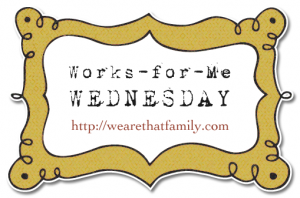 I've been wanting to put together a summer schedule for us... but it seems like no two days are very similar at ALL and so we've had NO schedule for three weeks :) For the most part it's been fine... we're still enjoying the break:)
We've enjoyed the flexibility with NOT being on a schedule...
So maybe it will just be summer goals;)
Group Goals:
Study & Memorize the Ten Commandments

One History Chapter a week
One Science topic/experiment per week

Read through classical children literature together... a chapter a day
Participate in Reading Times and Reading Program at local library

More faithful to complete chores without complaining or shortcuts :)

Watch Spanish videos during down times:)
Anna's Goals:
Read at least 20 minutes a day on leveled books (free read at naptime & with siblings)

Journal daily in journal
Practice addition and math facts daily
Christopher's Goals:
Work through Ordinary Parents Guide to Teaching Reading (OPG) with Mommy
3 Saxon lessons a week
Reading Library books with Mommy or Anna

Journal and write when he wants
Lydia's Goals:
Work through OPG with Mommy
Continue to be exposed to math through ixl and workbooks
Participating in History and Science
Reading library books with Mommy or Anna
Having goals will still help, it will get me organized and help plan each day and week! We'll "school" on the days we are home and the afternoons it's too crazy hot to do much outside;)
And for those interested, our state requires us to keep an attendance record for homeschooling. It's basically a way to keep track of how many days we school. There is NO documented required amount of days, but most homeschoolers I know use 180 days as their guide.
The state's homeschooling year starts in June or July.... obviously it's their "new" school year and for most of us it's SUMMER:) But I AM going to count the days we complete a good amount of "school work" as days toward the 180!!
Oh, and I'll share THIS wisdom from a friend who schools many:) On the state record, instead of checking off the days she teaches, she numbers them. So when she has to turn in her paperwork each year, she already knows the number of days she schooled. She doesn't have to go back and count the checks;) Smart lady;)
Participating in
WFMW @ We are That Family
;)