**Please check out
my Shutterfly giveaway
to win a set of 25 cards from Shutterfly:)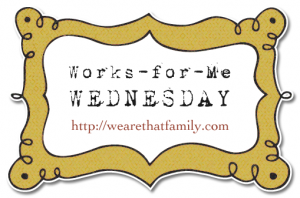 This week one of Anna's math lessons was to learn about capacity and the different liquid measurements. Since I STINK at remembering these (
I am glad I'm a homeschooling Mom so I can learn it again
), I decided to add to the lesson!!
So we made
Gallon Man
:)
You Tube "gallon man song" to get an explanation of him.
1. I pre-cut all the pieces for the kids. I used just 1 piece of construction paper as the gallon "body" and then cut the pieces based on that size. So for the "quart" cut the construction paper into 4 pieces, the "pint" cut into 8 pieces and the "cup" into 16 pieces!
2. Then I laid the pieces on the table one color at a time and had the girls figure out how many of each color they needed to cover the "gallon body".
3. After fitting each color, I had the kids label the pieces with the name! I thought it would be helpful in remembering the pieces to write them over, and over and over:) CHris was busy with finishing other work, so I wrote his labels for him!
4. We laid the pieces out so that they each understood HOW to glue it all together! Also good to see the spacing and that these guys are big... we used the school table and the dining room table;)
5. They got to work gluing;)
6. I loved how they turned out and the kids have had fun with them!! They were having them race down the stairs later in the evening... LOL!!
7. Tomorrow I'm planning to use them to review and there will probably be some more stair racing;) I'm hoping one of these guys makes it to the new school room in the new house;)
I also have a giveaway from Shutterfly coming this week.. very good... especially if you haven't finished your Christmas cards yet:)
Linking up to
Works for Me Wednesday @ We are That Family
check out lots of great ideas.
and any other linkys I find !!!