We are back at Grammie and Pey's:)
Uncle Eric is getting married this evening;)
I am sitting by the pool.
My Dad has energy and is busy straightening the house.
Nate is napping.
The older ones have on floaties and are swimming, jumping and playing.
Life seems soo perfect.....
last night was a totally different situation!! LOL!!
Chris had been complaining about not feeling well. An hour before we left home we checked his temperature and sure enough he was running a fever !!! Normally this would have been a slight problem, but with my Dad's health we worry about each germ!! Unfortunately we gave him infants Tylenol (only thing we had) and stuck him in the van.... we had NO other options.
Besides my recent constant headache, the 2 hour van ride was peaceful... Peter Pan on CD, kiddos napping and a little prayer time for those concerns on my heart right now!
After drive the 2+ hours to get to the wedding rehearsal, I found out I was NOT on time... I was a half hour late. Those who know me, know I usually run late, but this time I thought I was doing well.... after packing 4 kids and myself for a wedding, attending worship, making a very quick simple lunch and driving 2 hours.... I was late... again :(
The rehearsal was a wedding rehearsal... the little flower girls intimidated. A wedding coordinator giving orders. Bridemaids standing in lines;) Groomsmen chilling:) And parents of small children chasing down the children... there was only one of them... me :/
Then we headed to my parents!!! Dinner pool/party with 60 "strangers" (at least that is what my kids thought of them!)
4 kids and I = a super busy Momma! A VERY super busy Momma! Let's just say....
Not sure how many times I was asked/told, "have you eaten, yet?" or "4 keeps you busy!" or "sit down and rest a moment"... LOL!!! Chris asked to get into bed at 7:30ish and then at 10, I made a run to the grocery store to get him some medicine.
Our sleeping situation wasn't too bad...all of is in one room. Chris in bed with me. Chris waking every hour or so. Nate up a few times looking for his paci. One of the girls snoring;)
So to SIT at the pool and watch the kids play for a few minutes while I blog and check my email is a nice break....
of course, I've still gotten up 10x to get snacks or drinks!! And definitely been interrupted to watch great leaps off the diving board;)
Even in the midst of the crazy wedding rehearsal and dinner....
it was easy to look around find plenty of things to be thankful for...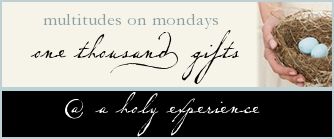 233. the beginning of a new family
234. a young couple full of dreams
238. neighbors coming to help with guests
239. flower girls holding hands
240. chocolate cake...
the baker is definitely gifted:)
241. fresh summer fruit
242. pool full of friends
243. family and friends sharing memories
244. faithful encouragements
245. wisdom imparted
246. kids' bedtime :)
I am soo excited to be able to be here to celebrate my brother's wedding with our family and friends!! I look forward to Brian coming to help with the crew so I can get some pictures of this great day:)