Well I was cleaning up the kitchen after lunch....don't always do it (or want to do it) but it's always nice to walk into a clean kitchen especially when it is yours :) The older two were chasing eachother around the house and then sitting in time-out...then I realized 1, 2, where's #3 ?
And that's is when I found her....getting a little more to eat after lunch. it seems her Daddy and I had overlooked a dish:)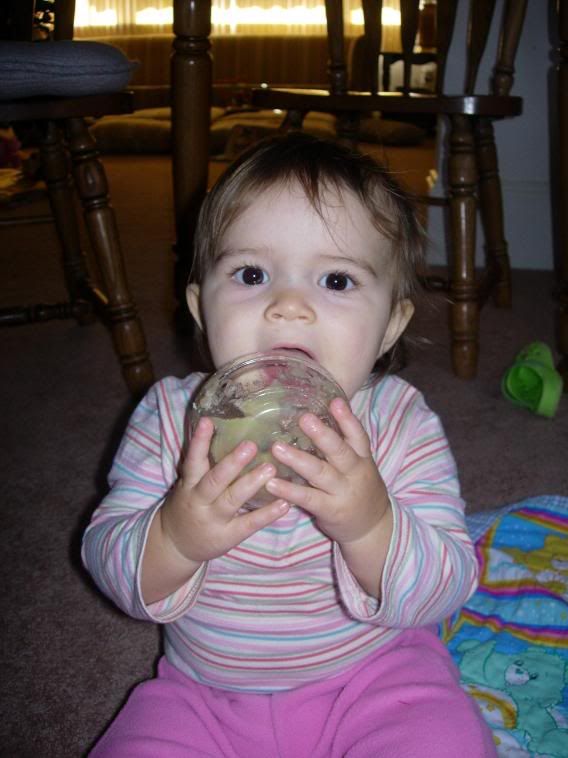 Can I also announce that this little "genius" has taken her first step!!!!! This morning she was trying to stand by herself and then this afternoon she did that one tiny baby step.
It's so amazing how they learn such simple things by themselves. I was trying to coax her into the first step by saying, "Just move your foot, just your little foot....." Then I quickly realized that she's given no indictaion that she even knows what a foot was:)
Psm 121:7 "He will not let your foot slip - He who watches over you will not slumber." What an great promise of His care over us...just like a mother watching over her own children's steps!!